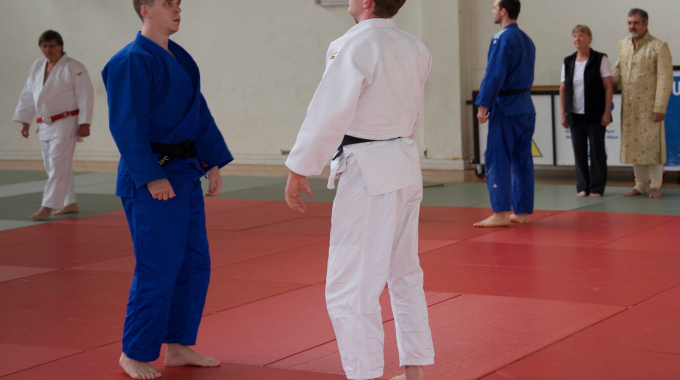 2022 Safe Return to Training
AUJC Temporary Covid Safety Measures – updated 17 Feb 2022
AUJC remains committed to providing a safe training environment for all members.
Whilst we are still in the midst of a pandemic, COVID cases and hospitalisations appear to be stabilising in SA. Training this year commenced from Monday 17 January for Senior classes on Monday, Wednesday, Friday and Saturday. Our Junior classes and Thursday evening newaza sessions commenced in the first week of the School term, from Monday 31st.
The situation has been managed at the Club for the past month, with the measures put in place at the beginning of the year for all AUJC training sessions to minimise the risk of transmission to our members and their families.
With children commencing face-to-face learning at school again, additional challenges need to be managed with relevant measures. Children can be deemed 'classroom contacts' or 'close contacts'. All close contacts must stay away from training for the isolation period required by SA Government. However, 'Classroom contacts'# include OSHC (Out of School Hours Care) and other groups where the child may not have been a close contact and where they are wearing masks in many cases, so there is a lower risk of infection and transmission. We are acutely aware of the need for children, in particular, to resume their extracurricular and sporting activities! So, if a child is deemed a 'Classroom contact' it is up to the parent's discretion, whether their child is at a sufficiently low risk of infection to attend training.
In order to minimise risk of transmission of infectious diseases, coaches and players must:
Observe all COVID-19 rules established by the dojo, venue, and state and federal governments
All players must be vaccinated* to participate in training on the mat at Senior sessions.
Keep the training environment, and personal attire clean
Observe physical distancing rules, including 1.5 metres between spectators, and wear face masks when off the mat. Face mask must cover the mouth and nose
Regularly wash and disinfect hands and observe cough/sneeze hygiene protocols
Limited (fist-bumps) or non-contact (bows) greetings to replace hugs and handshakes.
Do not attend training for at least 7 to 10 days when unwell or if any close contacts or household members are unwell, or if you've had Covid.
Avoid contact with anyone unwell without appropriate protective equipment.
* The term vaccinated refers to a minimum of 2x TGA-approved doses for adults and 1 dose for children. In the absence of vaccination, the player must have two negative Rapid Antigen Tests per week to participate on the mat. For anyone with a medical exemption for the vaccine, please contact Meera Verma (0409 740 733) prior to coming to a session.
# Junior members are at risk of being deemed 'Classroom contacts' and may attend training if their parent assesses that they were at a low risk of infection.
In the event that a suspected or confirmed case of COVID-19 or a similar infectious disease has been associated with the dojo, training will be suspended immediately until deemed safe to resume.