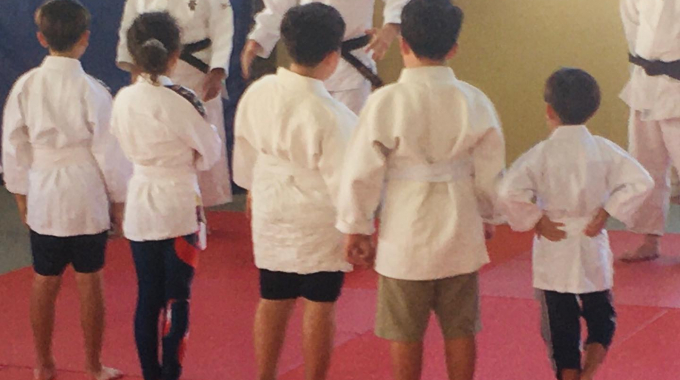 Junior Judo Term 3 Program
Judo4Kids at AUJC is now open for a beginner program commencing on 20 July with training for 7 to 10 year old children. Sessions are on Monday 4.30 pm at the Thebarton Training Centre throughout the term. 
The children who attended the Term 1 Program had a great time with one parent making the following comment…
"My son Kasper, who is 6, started Judo4Kids sessions in Term 1 this year. 
Joining a new sport has been very exciting for Kasper. That excitement is very much still there as he now picked up some 'real judo' skills which he is keen to improve. As a parent I found the training sessions to be a very good mix of fun physical activities (which are perfect outlet for competitive energy that all children share) and engaging introduction to complex technical judo skills. 
Through the sessions Kasper gained new awareness of his body and safe ways to move. His balance and coordination have improved. Kasper has been learning cooperation and respect for other children as his training partners.
The class participants and the coaching team have been very gender balanced creating great role models and fun competitive environment for both boys and girls.  The beginners sessions gave both of us good introduction to wearing and looking after the traditional judo attire. It was also fun to learn the key judo phrases in Japanese." Anna
Children who completed the Term 1 beginner program are now training at the Continuing AUJC Kids session at 5.30 pm on Mondays. 
Details are available here…Judo 4 Kids terms 2-4 A5 flyer Single June 2020